Our Vendors
Were you a vendor in 2016 and plan on coming back for 2017?
Please verify your information below. If any changes – send us your updated information by clicking the big orange button.
New vendors for 2017 are welcome!
We now have space for a few new vendors.   Please start by clicking the orange button and filling out the form. We will get back to you with details and more information.
UPDATE OR ADD YOUR VENDOR INFORMATION
Our 2017 Vendors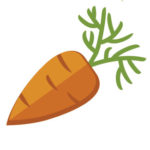 THANK YOU to our fabulous vendors who come with all sorts of great local fresh food every week! 
Questions? Contact us!
Flyers for download and print for distribution
2017 English Flyer
2017 EspÉnol