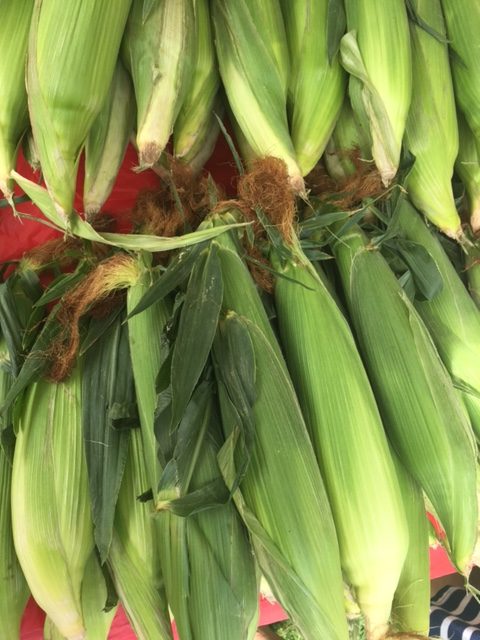 Succotash is a great summer side dish. Corn, beans, and tomatoes, and other summer vegetables are in full swing, making it a great go to for putting meals together for the family. Succotash has been around for a long time, having originated as a Native American dish. The two key ingredients of a standard succotash are corn and beans. Traditionally, Lima beans are used, but any bean will do! Think of pinto beans, black beans, kidney beans, cow peas, northern white beans, Roman beans, mixes of all beans!
It's tasty, it's simple, and it's also a nutritious powerhouse! It's high in fiber while being low in both calories and sodium. Corn brings
 vitamin B6 to the table, which aids in brain chemistry as well as helps stabilize our natural sleep/wake state. All beans are generally high in folate, which is excellent and important for women trying to conceive, and those who are pregnant. Furthermore, folate is great for the maintenance of healthy cell production. Beans also have manganese and thiamine which both play a role in maintaining a healthy metabolism. Lastly, beans are full of fiber with a little protein, which help us stay fuller for longer and aid in our digestion. When paired with a grain like rice or bread, succotash provides a meal with a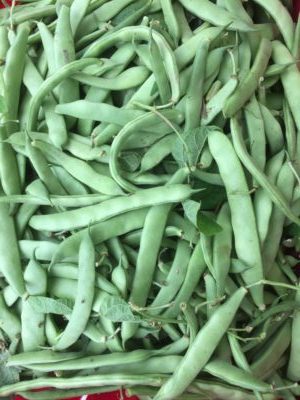 complete protein for those who don't consume meat.
Topped with herbs, this succotash is an excellent side to  grilled chicken, poached or fried eggs, steak, or fish. Try dicing up a summer squash, or zucchini and tossing it in. Like peppers? They add color, flavor, and nutrition. Be creative with what's in season to jazz up your succotash!
Simple Summer Succotash  
Serves 4
1 tablespoon oil or butter
2 ears fresh corn, shucked
1 medium onion, diced
1 pint cherry tomatoes, halved
1 ½  cup cooked beans (lima, pinto, butter, black), prepared at home or canned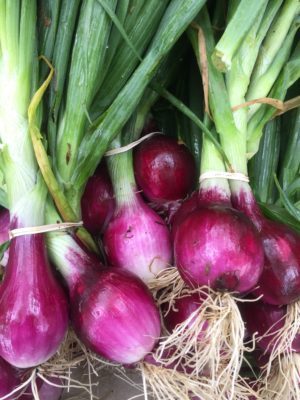 Optional
¼ cup chopped fresh parsley
¼ cup chopped fresh basil
½ cup thinly sliced green beans
Heat your oil or butter in a large skillet over medium heat and add the cut red onion. Saute 1-2 minutes and add the cherry tomatoes. Cook down for 5-7 minutes.

Once the tomatoes have begun releasing their juices and the onions are becoming soft, add the shucked corn kernels and beans.

Cook for an additional 2-3 minutes or until the corn is fully cooked through. Season with salt, pepper, and/or fresh herbs.
Tell us about what you're making – we'd love to see and share!
Tag Us on social media!
Facebook: Danbury Connecticut Farmers' Market or @danburyfarmersmarket
Instagram: @danburyfarmersmarket
Twitter: @farmersdanbury