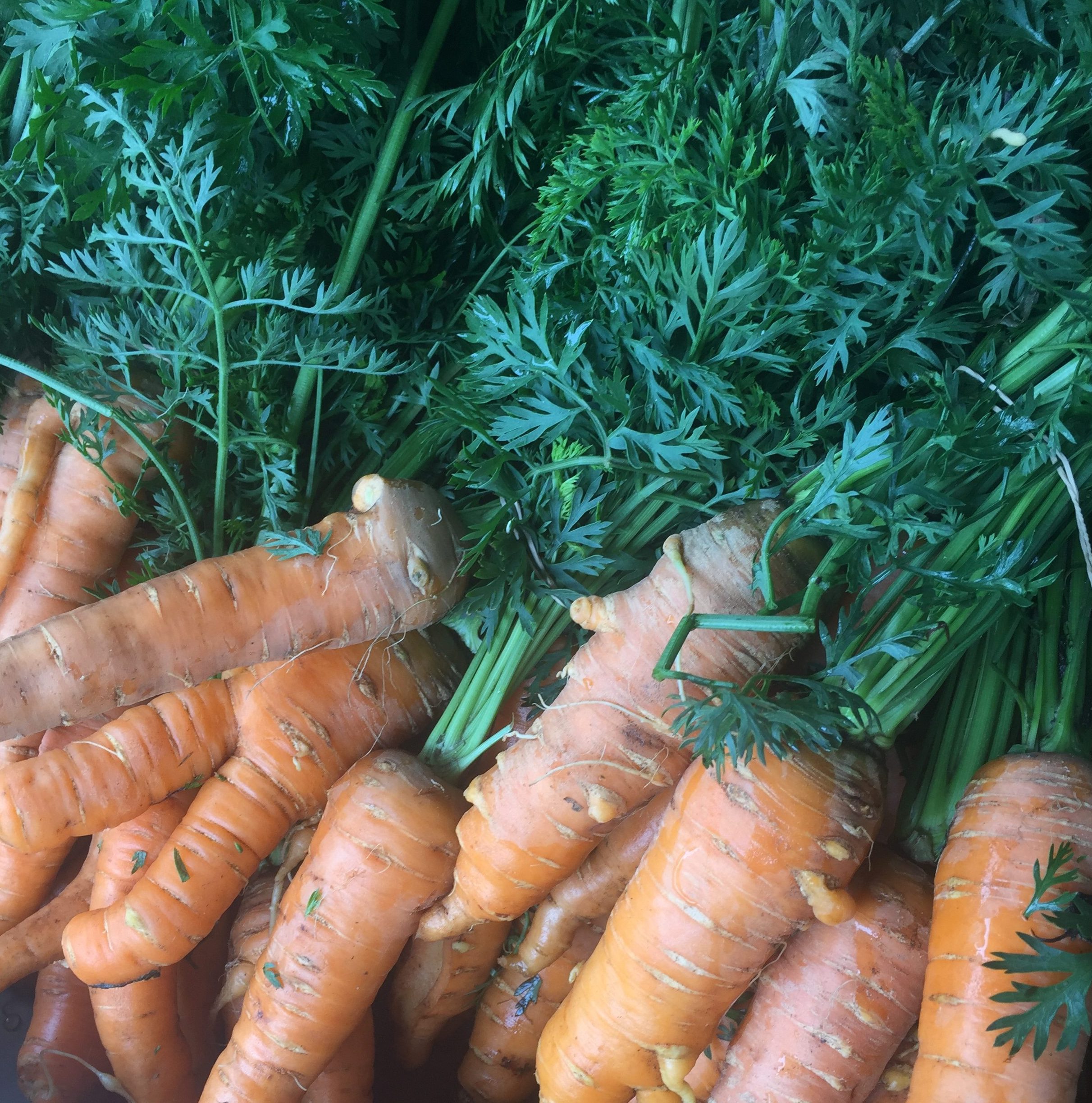 Often, we immediately tear of the tops of vegetables like beets and carrots when we could be eating them! In fact, most vegetable tops are really good eats and are packed with vitamins and nutrients. You're essentially doubling your purchase when you munch the tops, and who doesn't love more money and free food?
The first step in using the tops of vegetables is making sure they're looking happy and still full of life. Stay away from limp leaves and ones that have started to yellow. Opt for leaves and stems that look like they were just picked. If you have them still attached to the vegetable and they look limp, cut them off and pop them into a glass of cold water. This helps re-hydrate the leaves. Keeping the leaves attached to the vegetable is an excellent means of storage. Alternately, wash the tops well, dry them, wrap them in dry paper towels, and store them in a plastic bag in your crisper drawer to keep them for longer periods of time.
We're going to primarily talk about beet and carrot greens, but vegetable such as radishes, fennel, celery root, and turnip have delectable tops that should be considered.
Beet greens are the leaves and colorful extension of the beet root itself. They have a very earthy flavor and taste very similar to spinach. Eating them raw, torn into salads or placed onto sandwiches for an extra nutritional punch is a great and easy way of getting beet greens into your diet.  Cooking the leaves is another way to go as they take on a very lovely texture and taste great. I use both eaves and the stems when cooking them, which tastes a lot like Swiss chard. I enjoy them sauteed in butter with a little salt, pepper, onion, and garlic. Simple. That's a side dish I use for eggs in the morning, or along side some protein and lentils for dinner. The leaves are also great in soups. Adding beet greens to kale and white bean soup with sausage is an excellent way to buff up the soup as well as adding in some more great nutrition.
Good ways to use beet greens:
Raw on sandwiches or salads

Sautes and stir fry's

Cooked and added to quiches or frittatas

Raw or cooked, ground into a pesto with oil, sunflower seeds or walnuts, and a little Parmesan cheese

Added to smoothies

Added to pastas, casseroles, and meatloaf
Carrot tops are another overlooked food at the market. They taste like an herby mix of carrot and parsley, with a hint of bitterness. They're bright flavor lends them well to fresh preparation. Lots of folks make pesto with carrot tops, which is a great way to use them. Carrot top pesto goes well in soups, on pastas, an over grilled meat or cooked vegetables. The tops can be used as a salad green as well, cut with scissors or chopped into leafy green salads, or as a main ingredient mixed with beans or vegetables (see recipe below).
Good ways to use carrot tops
Carrot top pesto with oil, sunflower seeds or walnuts, and a little Parmesan cheese

Fresh, cut into salads

Cut into soups

Used as a substitute (or along with parsley) in tabbouleh
How do you use the whole vegetable? We'd love to know!
Feel free to share with us in the comments, our Facebook page, tag us in your Instagram posts, or talk to us on twitter!