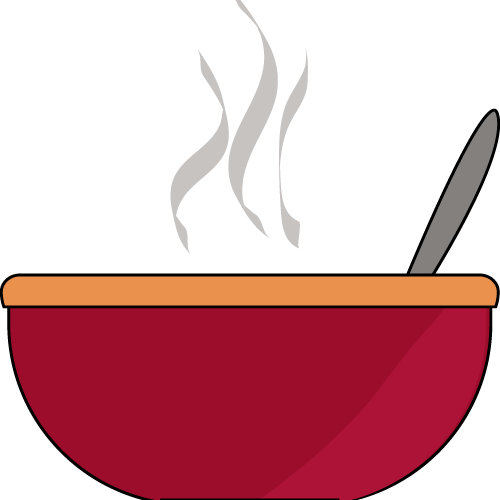 Neapolitan Bean Soup
This recipe has been shared by one of our wonderful weekly shoppers. It's her mom's recipe from Italy.
Ingredients
3

cups

shelled fresh cranberry beans

6

cups

cold water

more if needed

1

clove

unpeeled garlic

use 1-2 depending on your taste

6

tbsp

extra virgin olive oil

3

tbsp

tomato paste

1

stalk

celery with leaves chopped

1

tsp

kosher salt

or more to taste

3

slices

crusty bread

toasted and cut in strips

fresh thyme leaves (optional)
Instructions
Rinse shelled beans and place in cold water along with unpeeled garlic.  Bring to a boil and gently simmer for 30 minutes uncovered. Add oil, tomato paste, celery and salt.  Stir and simmer uncovered for another 30 minutes (beans are done when they start to split).  When beans are done, remove garlic and add fresh thyme leaves and more salt if needed. Serve and top with a few drops of olive oil and strips of toasted bread.
Notes

Please note:  For thicker soup, blend 1/3 of the beans in a blender and mix together with the remaining beans.  If desired, add 2/3 cups of uncooked tubettini or tiny shell pasta during the last ten minutes of cooking time, stirring often to prevent the soup from sticking to the bottom of the pot.  Keep a little saucepan with simmering water on top of the stove and add a small amount of water as needed.  Soup will scorch easily when thick.
I will tell my mom, who is 95 years old and still lives in Naples, that you are posting it.  I love cooking traditional dishes my mother taught me when I was growing up in Italy.  Cranberry beans (fagioli borlotti in iIalian) are only available a few months of the year in Italy as well.  We generally use dried cannellini beans or red beans that Italy imports from Holland when we make "pasta e fagioli" with dried beans. The cooking method is the same, the only difference is that you soak the beans in cold water with a teaspoon of baking soda overnight and drain and rinse the beans in cold water, then add fresh cold water and cook the beans the same way as in per instructions below.  You can add pasta or even white Arborio rice to the beans (but one or the other not together).  Or at times, my mother added escarole instead of pasta and cooked the beans and escarole together until the escarole was cooked well.