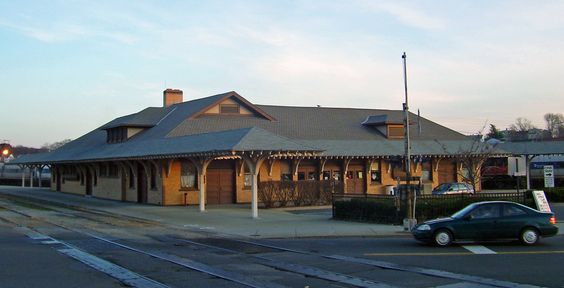 The Danbury Farmers' Market is on the move this summer, with a new day and location.
Fridays, from 10am – 2pm
June 19 through October 30
Danbury Railway Museum, 120 White Street in downtown Danbury
To keep farmers and shoppers safe during the COVID-19 outbreak, the Danbury Farmers' Market in coordination with the City of Danbury Department of Health and Human Services has adopted new protocols with guidance from CT Department of Agriculture and the Centers for Disease Control. Vendors and shoppers will be required to wear face masks, wash their hands at designated hand washing stations, and practice physical distancing.
"Farmers markets have been deemed essential providing food access to our community, and we will continue to do so as safely as possible during the public health emergency," said Betsy Paynter, Executive Director CityCenter Danbury. "Our farmers market has always been a vibrant community space where many shoppers gather to socialize, listen to music, and take part in nutrition demonstrations in addition to purchasing groceries. However, for the time being, our primary purpose is to provide a safe space for residents to make quick trips to get fresh groceries. All nutrition demonstrations and music are postponed indefinitely."
Future construction around the CityCenter Green prompted the exploration of a new market location. "We're optimistic about the Danbury Farmers' Market new day and location, only a short walk from Main Street and WCSU's midtown campus. A Friday market will allow both employees and residents in the community to shop for fresh produce in downtown. Thank you to the Danbury Railway Museum for their partnership," said Paynter.
Complimentary Parking will be available in the Vazquez SoccerChamp Sports parking lot and the Danbury Train Station parking lot. Limited handicap parking will be available at the Danbury Railway Museum, along with parking for farmers and vendors. HARTransit bus stops are conveniently located nearby at Leahy's Fuel and the Danbury Metro-North Train Station.
The Danbury Farmers' Market, now in its tenth year, is coordinated by the Danbury Farmers' Market Community Collaborative, a 30-member group representing a wide variety of community agencies, in partnership with CityCenter Danbury. It will continue to be a great place to purchase local produce in downtown Danbury.
The Market accepts EBT/SNAP and Debit/Credit cards! SNAP benefits will be matched for any dollar amount for SNAP recipients using their EBT cards. Special incentives are available for Veterans, seniors, and WIC recipients.
There's no better way to strengthen our local community than to shop and eat locally! By shopping the Danbury Farmers' Market, you support our local famers, businesses and community members.