End the Veggie Battle With Your Children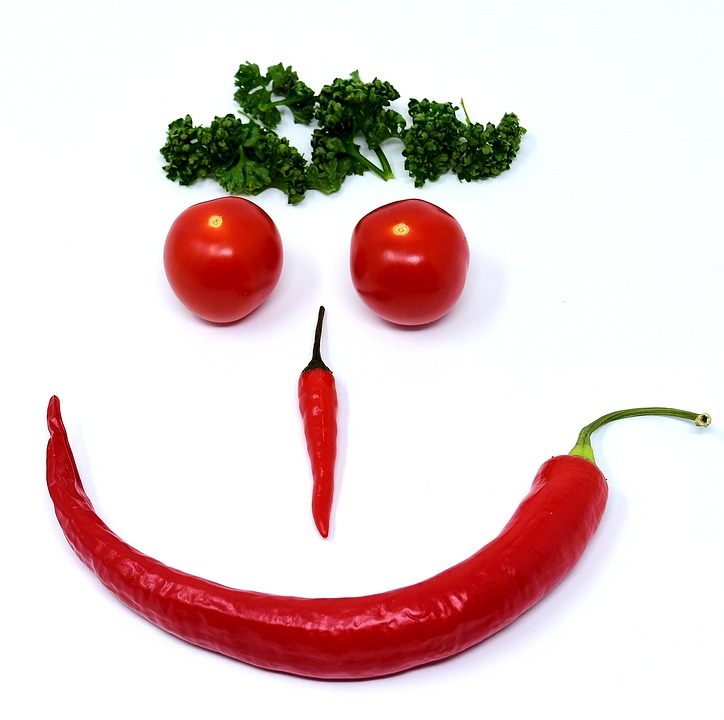 What's the deal with vegetables and so many kids' reluctance to eat them? If you, like millions of equally frustrated parents, fear that nary a leafy lettuce leaf or crunchy carrot ever will pass through your child's clamped lips, do not despair! Try these suggestions:
Variety! Cooked vegetables don't haveto be boring. Boiling a vegetable for 10 minutes in unsalted water and plopping them seasoned with just a bit of salt on a plate isn't appetizing at all! To change things up, check out these recipes.
Get excited! You don't have to hold a pep rally with every vegetable dish, but excitement's contagious. Who wouldn't want to see why you're super excited about eating squash?
Be a role model.Set good examples with your own eating.
Prep the kids!Don't surprise your kiddos with something brand new on their plates, especially if they're naturally suspicious of "new stuff." Invite them to check out the vegetable before you cook it and then explain to them what you're adding to the dish to make it taste good.
Invite them into the kitchen.Let your kids squash a tomato, peel a carrot, or slice a cucumber with a kid-safe nylon knife(yes, they really work). Give them a tour of your spice rack and ask them to choose the flavors to add to cooking vegetables (and other foods).
Go for raw! Many kids don't like the texture of cooked vegetables, but a crunchy baby carrot or cauliflower florette tastes great dunked in a little hummus or veggie dip.
Introduce foods early.A baby's taste buds are most receptive to change between age seven and 12 months. If you start with too-bland foods, introducing stronger flavors later can cause "taste bud overload."
Don't ask your kid to taste, eat, or try a vegetable. Instead — invite your child to interact with the vegetable in a different way. Create a contest to see which of your children can crunch celery the loudest.
Create a reward chart. If charts motivate your kiddos, use a reward chartfor them to track how many fruits and vegetables they eat each day.
Don't force kids to eat what they don't like. It can take eight to 10 (or more) times of presenting a new foodbefore a kiddo decides she likes it. Try the "one bite, chew & swallow" rule.
Disguise them!Puree vegetables like carrots and spinach and add them to spaghetti sauce. Dice carrots, celery, and leafy vegetables, and add them (with little beans) to chicken or other soups. Add to a smoothie. Sometimes changing the presentation's all it takes.
Take him shopping.Spend time wandering through the produce section. Allow your kiddo to touch the different vegetables and fruits to feel the textures and check out their smells.
Visit the Farmers Market
 Want your kids to experience shopping in a completely new way? Take them to the farmers market! They're perfect for teaching your kids about food and its sources. Plus, many vendors offer samples and that encourages everyone to try new textures, flavors, and ingredients.
Often, you get to meet the farmers — and then the kids have a chance to ask a lot of questions. If your farmers market is open year-round, it's also an opportunity for your children to see how local produce changes with the seasons. Make a game out of choosing one new vegetable or fruit to try each week. Encourage your kids to pick the new food and help you look for recipes when you're ready to prepare it.
In addition to providing an opportunity to see food closer to its source, farmers markets reinforce the value of local food and community building. These markets thrive when they're well-supported, because you're buying food directly from the farmers.
The best advice? Approach vegetables with a new eye: relax your ideas of what vegetables should taste like. Try new presentations and new flavors. Add different spices, herbs, and other ingredients. If you're having fun with vegetables, your kids will want in on that fun, too.
Photo Credit: Pixabay.com