We're looking forward to our third year on the Danbury CityCenter Green with adjacent complimentary parking, weekly live music, food demos and tastings, the FREE Downtown Trolley and lots more.
So much happening makes this THE place to be on Saturdays.
Look for more Family Days and Free give-away days.
NEW THIS YEAR Each market, we will match any amount of your SNAP/EBT dollars. We've taken the cap off SNAP.
FREQUENT SNAP Shopper PROGRAM
Each time you spend $5 of your SNAP money you get a punch. After 5 punches, you get a $10 bonus of fruit and veggie coins to spend.
Double your SNAP Money! Plus
.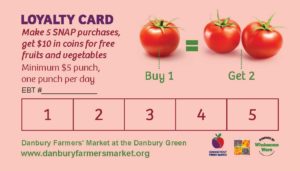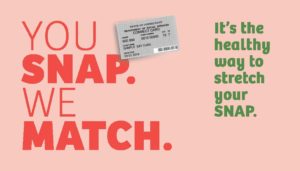 We will also match your WIC and Senior Farmers' Market Nutrition Program Vouchers.
Our Food and Nutrition Demos with the $15 market produce gift certificates will continue and  special health produce certificates for Veterans will be available.